CORDURA® Durable Fabric
DuPont® company originally invents CORDURA® yarn (Nylon 6.6), but now CORDURA® is under INVISTA™ company. CORDURA® fabric fames for excellent yarn strength because of its high tenacity yarn. CORDURA® yarn strength is twice stronger than regular nylon and polyester yarn and has better abrasion resistance and tearing strength abilities, so that it is why it makes CORDURA® fabric durable.

Tiong Liong is one of the authorized suppliers to weave and supply CORDURA® fabric to the market. Collections include CORDURA® HP, CORDURA® ECO and CORDURA® AFT. It is especially that Tiong Liong is exclusive Asian supplier to supply CORDURA® AFT fabric. All of CORDURA® fabric collections are approved by INVISTA™. Besides, CORDURA® ECO yarn acquires Global Recycle Standard (GRS).
Product Applications
Footwear: Hiking, walking and running shoes, casual footwear, etc.
Backpack: Travel bags, daypacks and luggage, etc.
Others: Protection gears, etc.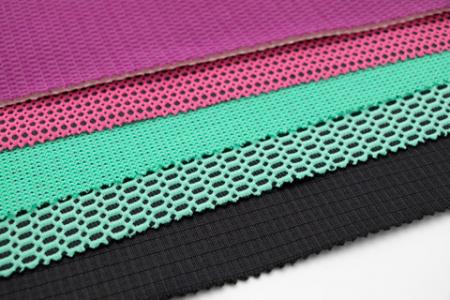 Tiong Liong is Asian exclusive supplier to produce and sale CORDURA® fabric. CORDURA®...
Details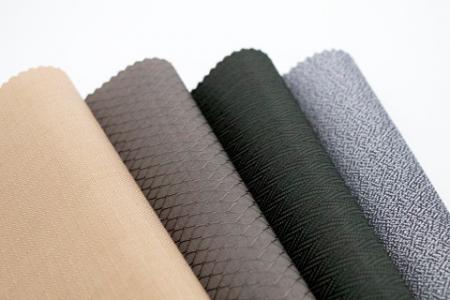 CORDURA® HP uses INVISTA™ high tenacity PET yarn. The yarn is twice stronger than...
Details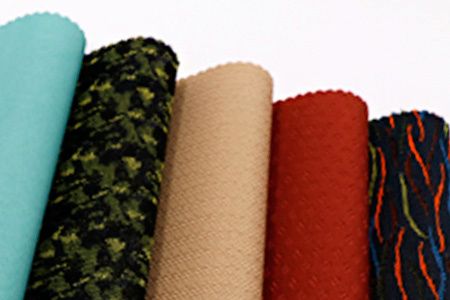 CORDURA re/cor™ textile adopts INVISTA™ recycled PET high tenacity yarn, which is GRS certified....
Details

Tiong Liong focuses on eco-friendly processes to realize the goal of reducing waste, pollution, and energy consumption.

The Innovation Center focuses on design and development of sustainable, innovative, and high-performance textiles.

The digital textile design system and e-material interface platform integrate virtual design and physical prototyping.