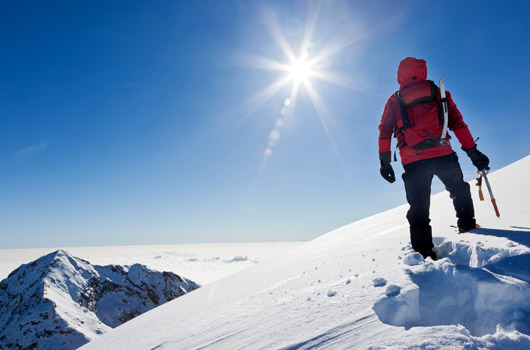 Company Profile
"Sustainability, Innovation, Performance"
Tiong Liong Industrial Co., Ltd. (TLC) established in 1979 and we are a subsidiary company in Namliong Group.
---
Tiong Liong has been supplying functional textile and materials with consistent services to brand customers for over two score years. Our core textile techniques include weaving, dyeing and finishing, functional treatment and coating, and lamination technology. Despite we are licensed distributor for numerous global functional material brand, we operate our own-brand textile and materials to provide brand customers with versatile and novel textile and professional services. Facing the rapid changing of the market demand, we keep focusing on satisfying customers.

Tiong Liong complies the spirit "Sustainability, Innovation, Performance" to innovate and develop textile and materials with functionality yet sustainability to the market.
In addition, we apply digital design technique to advance textile development with divergence and personality. Furthermore, we adopt e-material catalogue online interface to make effective communication on fabric development and streamline selection process without comprising time difference and distance.

To achieve the goal of loving the earth and lower the impact on the environment, each innovation and product development of Tiong Liong's product range considers sustainability as the top priority. Meanwhile, we have certified for Bluesign® and Global Recycling Standard (GRS) as well as apply Higg Index system in our product lifecycle. It means from the use of recycled polyester, bio-based raw materials, turning waste into reusable resources, as well as applying environmental friendly lamination technique, all of these implement aim to decrease natural resources and energy consumption and reduce pollutions and waste.

Tiong Liong looks forward to the greater future so we continue challenging and advancing ourselves for providing better services and diverse product range. At the same time, we continue taking responsibility to the environment whilst creating more business and opportunities with brand customers.
TLC Milestone 1979~2019
1979 ~ 2000
● TLC was established in Taichung by Namliong Group. The footwear lamination manufactory starts to provide materials to NIKE®, adidas®, and Puma®.
● TLC receives full support from Bayer Group and becomes its agent in Taiwan for waterproof membrane products and cooperate with world-renowned material brands strategically, namely Sympatex®, Outlast®, BHA® (GE), X-Static®, etc. Additional water-based PU laminating machine added and become the agent of Permair® Leather and porelle® in Asia.
2001 ~ 2010
● TLC obtained ISO 9001 certification and become an agent of Outlast®.
● TLC cooperate with Symbatex and become the exclusive agent of the COLVERA® membrane.
● TLC Become an exclusive agent of event®, for footwear material and softshell for apparel.
● TLC qualified as TR1 supplier for NIKE® and adidas®.
● TLC Lab qualified by adidas®, DECATHLON®.
● TLC launch own brand ARIAPRENE®.
2011 ~ 2019
● TLC obtained NB® Brand Restricted Substances Certification.
● Zhongqing, Taiwan obtained ISO 14001 & OHSAS 18001 certification.
● TLC joined SAC. (Sustainable Apparel Coalition).
● TLC obtained Bluesign® certification.
● TLC obtained the carbon footprint certification, PAS2050: 2011 and ISO / DIS 14067.
● TLC celebrate 40th Anniversary.
● Establish Tiong Liong Jiu Tian Educational Foundation.
● TLC joined members of the Better Cotton Initiative (BCI).
● FUQING, China obtained ISO 9001 & ISO 14001 certification.
● TLC acquire GRS (Global Recycled Standard) Certificate.
● Set up TLC Innovation Center.
● Approved by Nike for Footwear Textiles Vendor in Vietnam.
2020
●Higg index Facility Environment Module (Higg FEM) verified assessment.
● Social and Labor Convergence Project (SLCP) verified assessment.
● D-U-N-S® Certificate (D-U-N-S® Num: 65-602-7422)

2021
● TLC launch own brand MARINYLON® .
Gallery
Certificates