Odor-Control & Anti-Bacteria Fabric
Tiong Liong is one of the authorized suppliers of Noble Biomaterials, which mainly focus on X-STATIC®

X-STATIC® (Now rebrand as ionic+™)use extraordinary technique to bond 99.9% pure silver onto fibers, in order to have it with the function of anti-bacteria, odor-control, thermal regulation and anti-static electricity permanently.
Based on our partnership with Noble Biomaterials, we are able to assist customers to apply hangtags.

X-STATIC® is credited some of the international standards: U.S. Food and Drug Administration (FDA), U.S Environmental Protection Agency (EPA), Conformite Europeenne (CE), International Association for Research and Testing in the Field of Textile Ecology (OEKO-TEX), Registration, Evaluation and Authorization of Chemicals (REACH), Biocidal Products Regulation (BPR).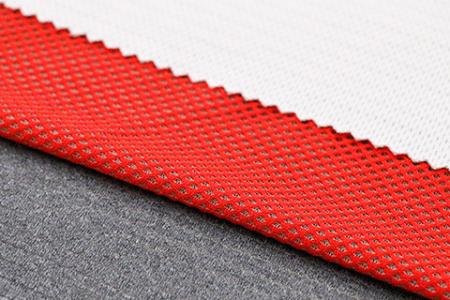 X-STATIC® fabric (Now Rebrand as ionic+™) is bonded by 99.9% pure silver onto the surface...
Details

Tiong Liong focuses on eco-friendly processes to realize the goal of reducing waste, pollution, and energy consumption.

The Innovation Center focuses on design and development of sustainable, innovative, and high-performance textiles.

The digital textile design system and e-material interface platform integrate virtual design and physical prototyping.